This 18 inch drill press was offered from Sears under the Craftsman label for many years. They were offered under a few different model numbers and sized. There was also a bench top model offered. They were manufactured by King-Seeley for Sears.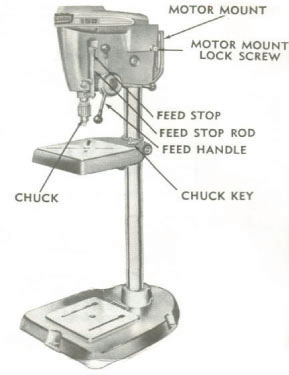 As of 2008 Some parts are available from sears.
These manuals are a very close fit for my drill press.
Many of the parts are the same!
103.23130
103.24521 103.24531
103.24821
As time permits, I plan to do a complete rebuild of this drill press. It is in need of having its bearings replaced, and a paint job.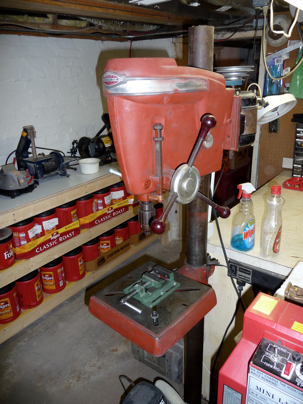 This drill press was given to me by my Step Father, and it was given to him by his father whom purchased it new. I plan on passing it on to my son when the time comes that I can no longer operate it.
Excelsior Wordworking as a page on rebuilding one of these Link – Local PDF