Anderson Power Poles
Some of my Anderson Power Pole Gadgets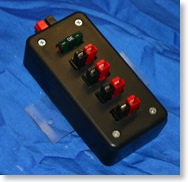 I have switched all 12 volt items over to Anderson Power poles if they draw more than 2 amps. Here are some of my power distribution projects using Anderson Power Poles.


The connectors are soldered to a circuit board that in in the bottom of the box. There is 1 fuse for the 4 outlets.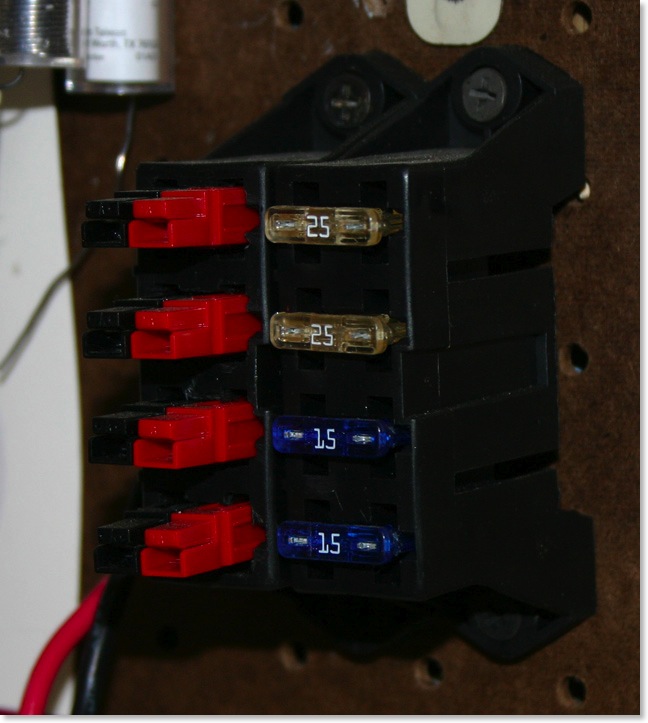 This lives on my work bench and is fed with a 60 amp power supply. The fuse holders where purchased at the local Auto Zone automotive store. I used a dremel to remove the material on the one with the power poles. The Fuse holders have dovetails on them and fit together rather nicely.




Radio shack cleared these out a while back for like $20.00 I added the binding posts and the power pole.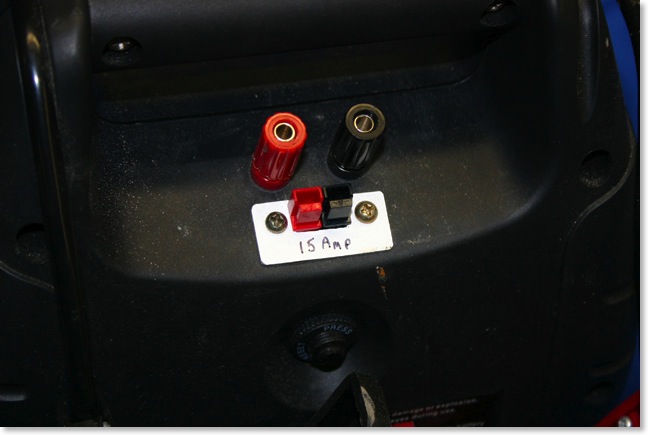 The power pole is wired to use the breaker in the back of the unit.
This thing gets so much use I do not know how I got along with out it. I purchased a 2nd one to leave in our camper.



More power pole information from around the web



Most ARES and RACES groups have standardized on the use of the Anderson Power Poles.

Anderson Power Pole Ideas
ARRL Info on Power Poles



Power Pole Manufacture links
MFJ
West Mountain Radio
Powerwerx
Quick Silver Radio Products
Saratoga Amateur Products
Connex Electronics