AADE L/C Meter IIB
This kit sure does come in handy on the work bench.
Some simple modifications make it more enjoyable to use.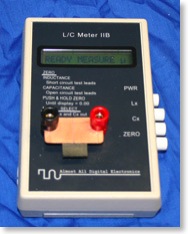 The AADE L/C Meter IIB is one handy device to have around the shack. I find that I use it very often. How I ever got along with out it is beyond me.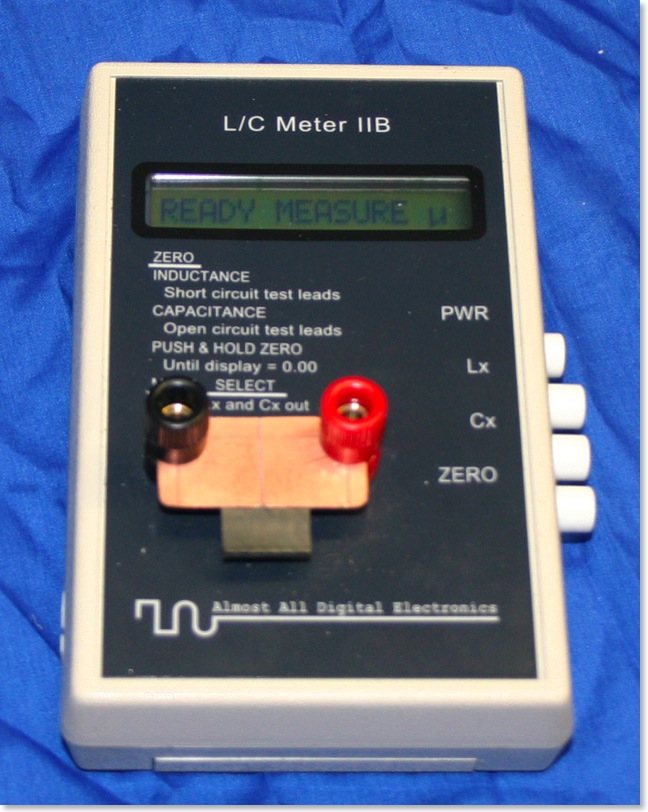 I added an adapter to allow me to measure capacitors and coils with out having to touch the binding posts. I can plug them into the little DIP header socket I added, or most of the time I just touch the leads to the bare circuit board.