Dummy Loads and Attenuators
You can never have too many Dummy's and Attenuators In the Shack!


This is a collection of home built Dummy Loads and Attenuators.



40 db Pick off attenuator primarily made for use with the M3 Power meter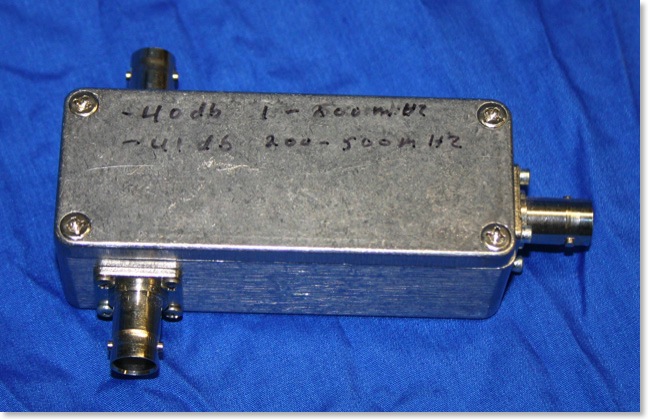 I did not have too much luck using a BNC T connector as described on the M3 web site. It worked good below about 150 Mhz, but I never received good results with higher frequencies. This one works very well up-to 500 Mhz.


Norcal SMT Dummy Load
This is a neat little kit offered by
NorCal
for only $7.50. I did not need another dummy load, but it was too cute to pass up. I have been using SMA connectors on some of my small QRp rigs so built this one with a SMA connector which allowed it to fit in a small Altoids mint tin.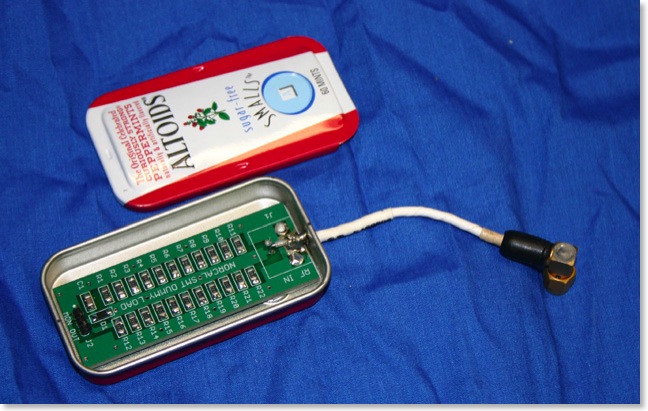 E-Bay Restoration
This was one of those e-bay purchases. The picture showed a very beat up attenuator, as can be seen in the photo. The price paid was about 15.00 shipped. No one bid against me! It was kind of ironic in that the item was packed better than most things I receive. Upon inspection all the attenuators where in 100% good shape. They are all silver plated, and of the upmost quality. They all measure within 1% or better of their stated value. I was going to put them in a new case, but decided that maybe I could restore the case that they where in. After a bunch of hammering, filing, and a little bit of spot putty you can see the results below. The knows I had in the junk box.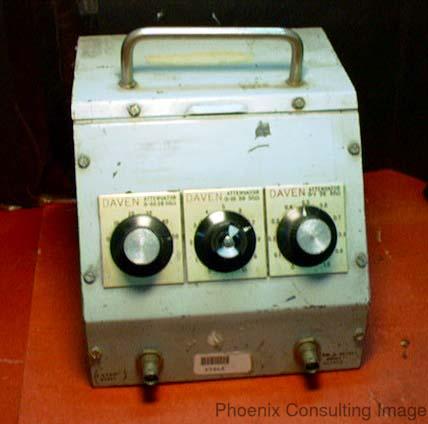 As shown on e-bay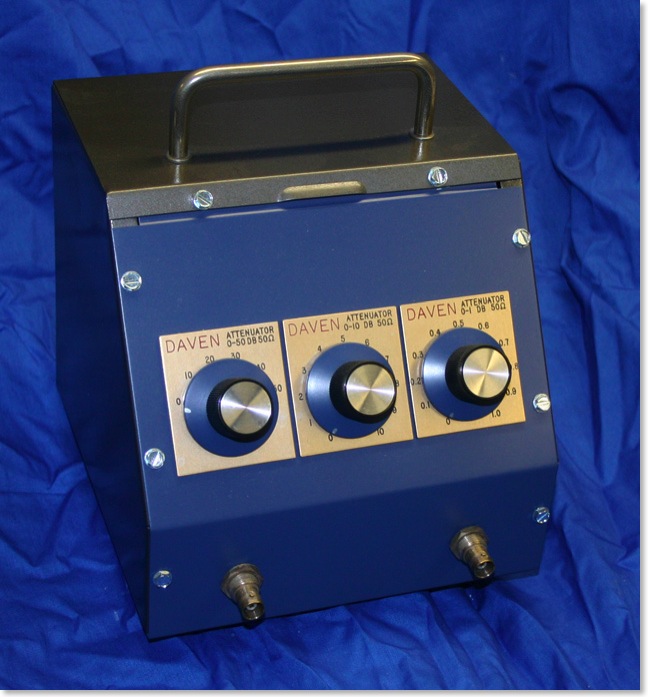 After my rebuild.