From my original Web Page Jan 22 2009
This is an interesting little engine, in that it has no real valves. The air or steam in injected into the end of the cylinder. The exhaust is let out by the very thin piston tipping to the side as crank comes around.
It is a fine runner, It will run on 5 Lbs of air, and has a nice speed range. I altered the base from the plans.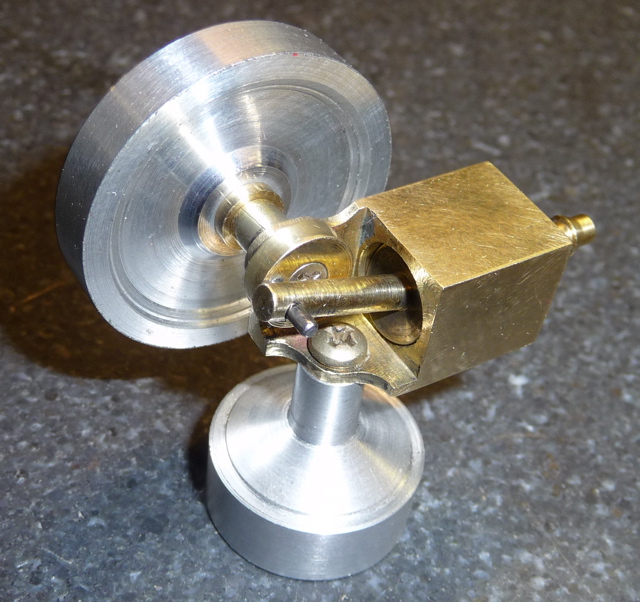 I still have a little work to do on it. I need to get the wobble out of the flywheel, and polish it up! I wanted to run it for a bit before I spent all the time cleaning it up, and making it shine!
Video of first run.
This is not listed on his web site, but from time to time he sells the plans on e-bay, and also sells the plans with all the materials.